Dental care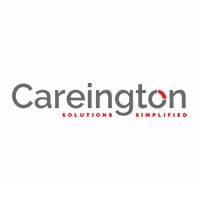 Careington has owned and managed dental networks for 30 years and has recently contracted with DenteMax, another quality dental network provider, to create a "combined" national discount dental network with significant presence. This combined network is known as the Maximum Care Discount Plus Network.
The Maximum Care Discount Plus Network creates one of the largest dental networks nationally with a focus on neighborhood dentists. The network combines the outstanding network management skills of two great organizations and results in discounts of 5% to 60% below the 80th percentile of Reasonable and Customary charges.
Members are able to take advantage of savings offered by leaders in the dental care industry.
| Procedure Description | Regular Cost* | Plan Cost** | $ Savings | % Savings |
| --- | --- | --- | --- | --- |
| Adult Cleaning | $126 | $53 | $73 | 58% |
| Child Cleaning | $89 | $40 | $49 | 55% |
| Routine Checkup | $73 | $27 | $46 | 63% |
| Four Bitewing X-rays | $85 | $35 | $50 | 59% |
| Composite (White) Filling Code | $201 | $87 | $114 | 57% |
| Crown (porcelain fused to noble metal) | $1,424 | $701 | $723 | 51% |
| Complete Upper Denture | $2,047 | $915 | $1,132 | 55% |
| Molar Root Canal | $1,382 | $647 | $735 | 53% |
| Extraction (single tooth) | $240 | $90 | $150 | 63% |
* Regular cost is based on the national average of the 80th percentile usual and customary rates as detailed in the 2015 FairHealth Report in the Los Angeles, Orlando, Chicago and New York City metropolitan statistical areas.
** These fees represent the average of the assigned Maximum Care (DN15) fees in the Los Angeles, Orlando, Chicago and New York City metropolitan statistical areas.
Prices subject to change.
DN15
Vision care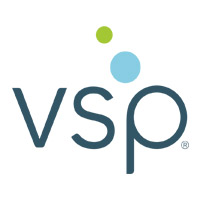 VSP Vision Savings Pass is a discount vision program that offers savings on eye care and eyewear. With the best choices in eyewear, VSP makes it easy to find the perfect frame. Members can choose from great brands like Anne Klein, bebe®, Calvin Klein, Flexon®, Lacoste, Nike, Nine West, and more.*
Members receive:
Access to discounts through a trusted, private-practice VSP doctor
One rate of $50 for eye exams**
15% savings on contact lens exams***
Special pricing on complete pairs of glasses and sunglasses
Unlimited use on materials throughout the year
Exclusive Member Extras and special offers.
Service
Reduced prices and savings
WellVision Exam®
• $50 with purchase of a complete pair of prescription glasses.
• 20% off without purchase.
• Once every calendar year.
Retinal Screening
• Guaranteed pricing with WellVision Exam, not to exceed $39.
Lenses
With purchase of a complete pair of prescription glasses:
• Single vision $40
• Lined trifocals $75
• Lined bifocals $60
• Polycarbonate for children $0
Lens Enhancements
• Average savings of 20-25% on lens enhancements such as progressive, scratch-resistant, and anti-reflective coatings.
Frames
• 25% savings when a complete pair of prescription glasses is purchased.
Sunglasses
• 20% savings on unlimited non-prescription sunglasses from any VSP doctor within 12 months of your last WellVision Exam.
Contact Lenses
• 15% savings on contact lens exam (fitting and evaluation).
Laser Vision Correction
• Average 15% off the regular price or 5% off the promotional price; discounts only available from contracted facilities.
*Brands subject to change
**This cost is only available with the purchase of a complete pair of prescription glasses; otherwise you'll receive 20% off an eye exam only.
***Applies only to contact lens exam, not materials. You're responsible for 100% of the contact lens material cost.
This plan is not insurance.
Not available in WA.
VSPS
LASIK vision correction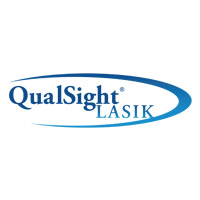 Serving you with choice, quality and savings.
Members will receive savings of 40% to 50% off the overall national average cost for Traditional LASIK surgery through QualSight or receive significant savings on newer procedures like Custom Bladeless (all laser) LASIK.
QualSight has more than 800 locations, so members can choose the provider and the LASIK procedure that meets their vision care needs.
QualSight is contracted with credentialed and experienced physicians who have collectively performed over 4 million procedures.
The QualSight program is not an insured program.
Product not available in MT
AMST
Dental information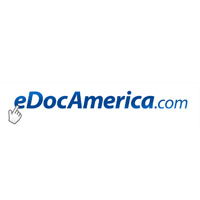 eDocAmerica (Dental Only) offers members free and unlimited email access to dentists who will answer questions related to:
General Dentistry
Dentistry Drug Interactions
Children and Dentists
Cosmetic Dentistry
All questions are personally answered by a dentist with most responses to questions arriving within a few short hours.
Members can get questions answered, make better decisions and live healthier with eDocAmerica.
*This product is not available in MA
EDNT - 10/24/12